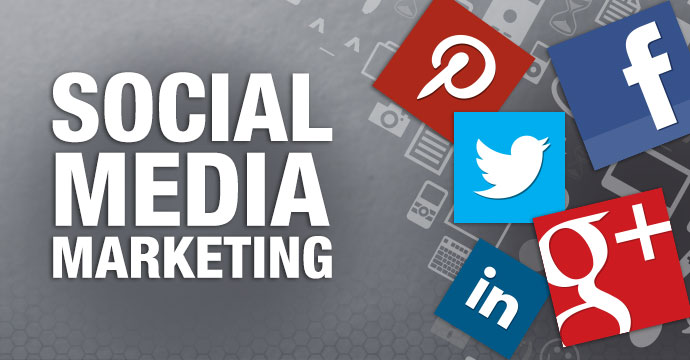 Effective Social Media Marketing Strategy for your Adult Business
Life has a tendency to hit us hard when we are being ignorant about something of high importance. When you own an adult business, any and every form of promotions are welcome. Then why stay away from the most economical and effective form of promotion? Yes we are talking about marketing or promoting your adult business on social media handles. Apart from being friendly to your pocket, Social Media Marketing for adult business is one of the most effective forms of marketing and undisputedly the best way to reach out the audiences you wish to target. We all are aware of the fact that people nowadays are very fond of social media and love to spend their time on various social media handles. Now you can understand the intensity of the situation and figure out how many heads you can target on a single social media platform when trying to promote your website! But as easy as it may seem, there are some crucial points to ponder upon that most adult webmasters ignore and this mistake has cost them more than they would admit. So what are the things that you should do smartly in order to make the most out of your social media marketing campaign? What are the ingredients that make the perfect recipe for a good marketing campaign on social media? It is time to get some insight on the constituents that will help you achieve your target.
[dt_quote type="pullquote" layout="left" font_size="h5″ animation="none" size="2″]"Having Predefined goals for your adult website is no less than a boon as it helps to you to establish realistic expectations"[/dt_quote]
Predefined Goals:
Knowing what you wish to accomplish makes the task easier and Social Media Marketing is no exception to these words of wisdom. Having Predefined goals for your adult website is no less than a boon as it helps to you to establish realistic expectations. In today's digital world, you do not have to go searching for social media handles to promote your business. From Instagram to Twitter, Facebook to Tumblr, you just have to choose the platform and put in your efforts accordingly. There is another important point that you should keep in mind while choosing the social media handles to promote your business. Check out the next point for that
Choosing the Platform with Precision:
The success of your social media marketing campaign depends a lot on the type of social media platform you choose to promote your adult business. It should be done with precision and the business model should be kept in mind before doing so. If you wish to promote a website that basically deals with images and gifs, then possible a platform where visuals are encouraged is the place for you. If you are trying to promote content with words, then any WordPress site or sites like Quora, Tumblr, etc. are the ones to choose. Keeping things clear is essential and so is choosing the platform as it helps to decide what kind of audience you want to target. Allocating time and resources to a website that will offer possibly the best return on investment is the wisest choice to make. Planning events in advance is also a good piece of advice as it helps to keep things organised.
Rich Content to keep things interesting:
This is one of the most crucial aspects that can determine the success or failure of your campaign. The content you post is responsible for the turnaround of events, and it depends on you whether it is going to be a good one or the opposite. Just ask yourself this question- What are you doing differently from the rest of your competitors that should attract the customers? If you are able to answer this question positively, then you are surely on the right way. Be it videos, images, gifs or written content for your adult website, richness is utterly necessary to win over the customer's faith and keep them engaged to your website. The competition you face in the adult entertainment market is literally cut throat and adapting and keeping things unique is something that is going to keep you alive in the pool of adult websites. There are others who believe that quantity is the more important factor as compared to quality but that is a pure misconception, something that will land you in trouble. Stay true to the quality of your content and make sure that it is rich, unique and embedded with the most frequently searched keywords related to your adult business. Quality beats Quantity and this is the widely accepted truth of the adult entertainment industry.
[dt_quote type="pullquote" layout="right" font_size="h5″ animation="none" size="2″]Taking help of analytics is a good way to measure your progress.[/dt_quote]
Eyeing Opportunities and Following Trends:
Staying updated and one step ahead of your competition is the best thing to do in the adult entertainment industry. And when you are promoting your adult website on social media platforms, it is an absolute necessity. When you stay updated, you get multiple opportunities in your way and the insight to grab them comes naturally to you. There are various trends that you can follow on social media websites and utilize them to your own self-interest. Social media is an open book and the best part is that you can check the activities of your fellow competitors too and develop various strategies to counter effect theirs.
Checkout other ways to improve your website's SEO: Boost Your SEO Game Via Artificial Intelligence
Keeping a track of Results:
It is very crucial to keep a track of the results you are achieving for your efforts. Working without an aim is something that can cause your business unimaginable losses and this is what you should avoid at all cost. Taking the help of analytics is a good way to measure your progress. Tracking your progress and measurement of results is as important as the idea of your adult business and is an integral part of your adult social media marketing campaign. The importance of this aspect lies on the fact that it helps you to see things clearly and how far you have come since the inception of your website and what is the distance that you still have to travel.
Rigorous Research:
Last but not least, keeping your research rigorous and thorough is a point that should be taken into consideration at all times. Research not only refers to studying and analyzing all the social media platforms in details but also to keep a check on the competition you face in the market. Social media audits are one of the finest ways to see how good you are going in your promotional campaign on various social media platforms. Adapting yourself according to the latest changes in the trends is very important and well-done research is surely going to help you with that.
In the end, a combination of all the above factors is going to determine how successful your social media marketing campaign for your adult business is going to be. Working smarter than your opponents is the right thing to do and with the above strategies and might of social media, you are bound to find success in your pursuits.
Explore some of the affordable SEO strategies: Make The Best Through These Affordable SEO Strategies